Animals Available......... 

CALL 

OR

E MAIL US

FOR MORE INFORMATION

OR

Stefani

(206)571-4189

OR

Susan

(253) 631-2228

Animals listed here can also be found throughout the web site in more detail.

Keep a watch on 

"Babies on Parade" 

for new stock available.

All available stock are noted in RED throughout the site

Prices are based on the following:

Availability of Bloodlines                                      

  --  we carry some old lines                                   

Degree of Training

  --  trained to show (lots of handling)

        --  winning show record (siblings, calves, parents)

  --  trained to milk                                                  

Milk Production Records 

  --  content, quantity  

  --  siblings and parents records   

Conformation

   --  feet & legs, udder structure   

   --  udder structure of mother

   --  structure sire produces

Pregnant (how far along and who bred to)

  --  heifer or steer calf at side

  --  2 in one package or 

  --  3 in one if bred back and who to

Last Update June 19, 2015

Our Bull Calves Offered For Sale:

We have several requests and a waiting list for our bull calves.  We will list calves we feel hold up to the standards we breed for when they are born.  However, know that a set of testicles around here doesn't qualify them to be herd bull potential.  We evaluate them as they grow.  Not only conformation but attitude.  The final test is when we wean and train them.  In the past 10 years, we have only turned out 17 bull calves.  Less than 1/3 of our boys make the cut (no pun intended!).  Know that when you get a bull from Emerald Park, it will be only the best. 

We're Tough on Our Boys, and That's No Bull!

HEIFERS AVAILABLE:

CPR Gemini Joe 

         August 22, 2014 heifer

         This is a correct, compact heifer.  

         She is dehorned, black and a product of 

         Gemini Joon (Sally x Frederick) 

         and July Joe (Iodine x Frederick)

         She is a strong milk line and ready to breed

         October 2015.

Mrald Platinum Echo

Mrald Autumn Joy

CPR Josephine Joon

Mrald Princess Kate SOLD 

Mrald Miss Kay

Mrald Flawless Onyx

Mrald Spice Girl

Mrald Milky Way SOLD

ALL OF THESE CAN BE FOUND IN 

BABIES ON PARADE

WE HAVE STEERS AVAILABLE:

Next steers ready to wean and head to their new home June 2015.  Just in time for your summer grass!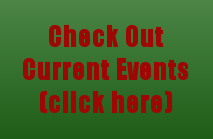 BULL CALVES AVAILABLE:

Mrald Rio Grand (Cinnabon x Taco in Babies on Parade)

Mrald Absolutely Perfect (in Current Events)

We are happy to provide any known genotype for any trait.  All you have to do is ask.  We have test results for PHA and Chondrodysplasia.  We also have some tested for A2 and can test upon request.  We do not however, make any claim as to the A2 allele making a consumer "feel better", prevent or treat disease, or cure whatever else may ail you.  

Please check out the following journal article on A2 Milk: