Animals Available......... 

Call us or E-mail 

for prices:

Stefani

(206) 571-4189 

OR

Susan

(253) 631-2228

Susankaybarron@aol.com

Animals listed here can also be found throughout the web site in more detail.

Keep a watch on 

"Babies on Parade" 

for new stock available.

All available stock are noted in RED throughout the site

Prices are based on the following:

Availability of Bloodlines                                    Pregnant   

  --  we carry some old lines                                   --  how far along  

                                                                             --  bred to    

Degree of Training

  --  trained to show (lots of handling)                  Winning Show Record

  --  trained to milk                                                 --  siblings, calves and parents 

DNA Test Results                                                Milk Production Records 

  --  PHA, Chondro, A2, polled                               --  content, quantity  

                                                                            --  siblings and parents records   

Meat Production Ability

  --  size, yield records, growth rates                  Conformation

                                                                            --  feet & legs, udder structure   

Disposition                                                          --  udder structure of mother

  --  kid/family oriented                                        --  structure sire produces

Heifer or Steer Calf at Side

  --  2 in one package or 

  --  3 in one if bred back and who to

Last Update April 16, 2015

Our Bull Calves Offered For Sale:

We have several requests and a waiting list for our bull calves.  We will list calves we feel hold up to the standards we breed for when they are born.  However, know that a set of testicles around here doesn't qualify them to be herd bull potential.  We evaluate them as they grow.  Not only conformation but attitude.  The final test is when we wean and train them.  In the past 10 years, we have only turned out 17 bull calves.  Less than 1/3 of our boys make the cut (no pun intended!).  Know that when you get a bull from Emerald Park, it will be only the best. 

We're Tough on Our Boys, and That's No Bull!

We are proud to offer Mrald July Joe FOR SALE

Pictured here at one year of age, this 2012 bull 

is now mature.  He is really a great example of 

what we expect our bulls to be.  Joe is trained, 

easy to work with and has a fantastic disposition.

A son of Iodine, our 4+ gallon a day milker and 

Frederick, he is as dual purpose as a Dexter can 

get.  

Joe is clean, has a wide brisket, deep heel, 

straight wide set legs, is thick and long through 

the loin with a fantastic hip to pin slope and length.

We have a handful of his 2014 calves on the 

ground displaying the same characteristics.  Don't pass up this opportunity to add the strengths this bull has to offer to your herd.

GEMINI JOON

A daughter of Frederick and Hillview Sally, Gemini Joon is a black, homozygous A2, polled 2012 cow.  She successfully had her first calf.  A heifer calf by July Joe, also available for purchase      

HEIFERS AVAILABLE:

August 22, 2014 heifer out of Gemini Joon

         This is a correct, compact heifer.  She is 

         dehorned, black and may be homozygous A2 but

         is not tested.  She is a product of Gemini Joon 

         (see above) and July Joe (see below).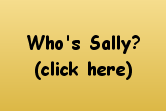 WE HAVE STEERS AVAILABLE:

Next steers ready to wean and head to their new home June 2015.  Just in time for your summer grass!