Animals Available......... 

CALL 

OR

EMAIL US

FOR MORE INFORMATION

OR

TEXT/CALL

Stefani

(206)571-4189

OR

CALL

Susan

(253) 631-2228

Prices are based on the following:

Availability of Bloodlines                                      

  --  we carry some old lines                                   

Degree of Training

  --  trained to show (lots of handling)

        --  winning show record (siblings, calves, parents)

  --  trained to milk                                                  

Milk Production Records 

  --  content, quantity  

  --  siblings and parents records   

Conformation

   --  feet & legs, udder structure   

   --  udder structure of mother

   --  structure sire produces

Disposition!

Pregnant (how far along and who bred to)

  --  heifer or steer calf at side

  --  2 in one package or 

  --  3 in one if bred back and who to

Last Update April 8, 2021

Our Bull Calves Offered For Sale:

We have several requests and a waiting list for our bull calves.  We will list calves we feel hold up to the standards we breed for when they are born.  However, know that a set of testicles around here doesn't qualify them to be herd bull potential.  We evaluate them as they grow.  Not only conformation but attitude.  The final test is when we wean and train them.  In the past 10 years, we have only turned out 17 bull calves.  Less than 1/3 of our boys make the cut (no pun intended!).  Know that when you get a bull from Emerald Park, it will be only the best. 

We're Tough on Our Boys, and That's No Bull!

HEIFERS AVAILABLE:

   We're offering a handful of our yearling heifers

   for sale this year.  This is an opportunity to 

   invest in a long term family member that is broke

   to tie, lead, groom, load, and whatever else

   you may need a cow to do.  

   Take a look at:

   MRALD PLATINUM JANE 

      (Mrald Platinum Echo PT78 X Mrald Absolutely Perfect)

   MRALD COCO CHANEL

      (Mrald Petifore X Mrald Susie's Legacy)

   MRALD EMILY M

      (Mrald Sparklett X Mrald Susie's Legacy)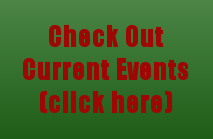 BULL CALVES AVAILABLE:

We have such a high demand for STEERS  

that we have no bull calves available at this time..... 

UNLESS YOU ACT FAST 

(before the band goes on!)

We are happy to provide any known genotype for any trait.  All you have to do is ask.  We have test results for PHA and Chondrodysplasia.  We also have some tested for A2 and can test upon request.  We do not however, make any claim as to the A2 allele making a consumer "feel better", prevent or treat disease, or cure whatever else may ail you.  

Please check out the following journal article on A2 Milk:

WE ARE OFFERING MOST OF OUR 

    CROSSBREDS THIS YEAR

   Here is a chance at some GREAT stock.  

   We have Hereford, Pinzgauer, Wagyu, Jersey all

   crossed with our Dexter bulls.

   These crossbreds are comparable to our purebreds

   with a twist of some fun options:

   PRIUS (1/4 Pinzgauer, 1/4 Hereford, 1/2 Dexter)

           A November 2012 cow on her 7th calf

           Prius is halter broke, breeds back easily

           and calves easily. She is easy to work around

           with her babies and easy to wean. Respectful

           and great manners.

           She is offered with this years 3/4 Dexter heifer 

           calf at her side, or not. Bred back, or not. 

           A great beef making cow that isn't huge. Pictured 

           top right in 2019.  Pictured below with her 3/4, 

                                            2021 heifer calf. 

                                            Pictured bottom

                                            right with her 

                                            6 month old heifer

                                            calf at weaning in

                                            2020.  

                                            The 2021 heifer is

                                            also available for 

                                            purchase at weaning

                                            or as a pair with

                                            her mom.

                                            The January 2020

                                            heifer to the right

                                            is ready to breed

                                            May 2021. She is 

                                            Sweet, halter broke

                                            and ready to go!                 

 MARIAH (1/2 Pinzgauer, 1/2 Dexter)

      A March 2017 young cow. She can also be sold with her 

      3/4 Dexter heifer calf at her side or not, bred back or not.

      Mariah popped out of the woods with her first bouncing heifer 

      March 2021. Obviously no issues. Mariah is halter broke and 

      a friendly, quiet girl. Picture on right as a weanling. 

      Pictured above as a yearling. On the right with

      her just hours old heifer calf on a crisp

      March morning. 

      Mariah is eligible for registration through the

      Pinzgauer Associations Breeding-up Program

  FORTUNE AND SNICKERDOODLE

      August 2020 Twin Heifers

  (1/2 Dexter, 1/4 Jersey, 1/4 Wagyu)

       Was this ever a surprise! 

          Two healthy heifers. 

  So let us introduce COOKIE.......

     Cookie is a 2016 1/2 Jersey, 

     1/2 Wagyu young cow.  These

     photos are of her second freshening

     the morning the twins were born.  We

     milked 3 gallons out of 3 quarters the

     babies just weren't getting to. Makes

     for great colostrum in the freezer.

     Cookie is a solid milk cow with a sweet

     disposition. Although shy, she is halter

     broke, chute broke, broke to lead, 

     broke to milk and is magnificent. She

     is a doting mother not only raising her

     twins but we put an orphaned Hereford

     steer on her that she took care of as

     well.

     We are boasting about Cookie because

     her two heifers will, no doubt, make

     the perfect family milk cows on a smaller

     scale than their tremendous mother.

 CROWNED IN CHROME

   2013 Purebred Pinzgauer

   Chrome is an FFA project of yester-year.

   She is ultra-broke. Ties, leads, clips, bathes,

   goes to fairs (we exhibited her in 2019 as a

   representative of Austria) shows and makes

   very flashy babies.

   Mariah (showcased above) is one of her calves.

   Pictured to the right is her 2020 heifer.

   Flash, 1/2 Dexter, is now a yearling and is 

   halter broke. She is eligible for the 

   Pinzgauer Associations Breed-up Program.

   Chrome is due to calve in April 2021 and is 

   bred to a Supreme Champion Hereford Bull.

   This would make a great market project and

   a great youth pair. It would also make a great

   retired couple pair!