Animals Available......... 

CALL 

OR

E MAIL US

FOR MORE INFORMATION

OR

Stefani

(206)571-4189

OR

Susan

(253) 631-2228

Prices are based on the following:

Availability of Bloodlines                                      

  --  we carry some old lines                                   

Degree of Training

  --  trained to show (lots of handling)

        --  winning show record (siblings, calves, parents)

  --  trained to milk                                                  

Milk Production Records 

  --  content, quantity  

  --  siblings and parents records   

Conformation

   --  feet & legs, udder structure   

   --  udder structure of mother

   --  structure sire produces

Pregnant (how far along and who bred to)

  --  heifer or steer calf at side

  --  2 in one package or 

  --  3 in one if bred back and who to

Our Bull Calves Offered For Sale:

We have several requests and a waiting list for our bull calves.  We will list calves we feel hold up to the standards we breed for when they are born.  However, know that a set of testicles around here doesn't qualify them to be herd bull potential.  We evaluate them as they grow.  Not only conformation but attitude.  The final test is when we wean and train them.  In the past 10 years, we have only turned out 17 bull calves.  Less than 1/3 of our boys make the cut (no pun intended!).  Know that when you get a bull from Emerald Park, it will be only the best. 

We're Tough on Our Boys, and That's No Bull!

HEIFERS AVAILABLE:

   It's time to do another walk through the herd 

   and see what we have available.  

   If you're looking for something in particular

   give us a shout!

Watch for upcoming calves!  We calve year round.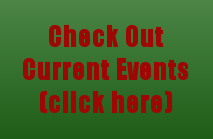 BULL CALVES AVAILABLE:

We have NO prospective bull calves available at this time.

We are happy to provide any known genotype for any trait.  All you have to do is ask.  We have test results for PHA and Chondrodysplasia.  We also have some tested for A2 and can test upon request.  We do not however, make any claim as to the A2 allele making a consumer "feel better", prevent or treat disease, or cure whatever else may ail you.  

Please check out the following journal article on A2 Milk:

Mrald Smokey Garnet:

   DOB 04/17/2017

   Dam:  Mrald Top Jewel

   Sire:  Dexter Downs Huracan

   Garnet will be exposed to Mrald Absolutely Perfect 

   in July 2019 for a 2020 calf

   She was on our show string as a cow/calf and 

   as a yearling heifer and did great


Mrald Major Houllihan:

   DOB 04/11/2018

   Dam:  Rock N'Oaks Officer Margaret

   Sire:  Mrald Absolutely Perfect 

   What a great little heifer!  She has been on our 

   show string all of 2019.  One of our easier heifers 

   for certain!  She does have a nice wide 

   stance (not in this photo) and incredible rib spring!  

   A super "walk out into the pasture and catch her up"

   disposition.  Houllihan will be ready to  breed 

   fall of 2019

Mrald MaddaLynn:

   DOB 04/17/2019

   Dam:  CPR TannaLynn

   Sire:  Mrald Susie's Legacy 

   Pretty, pretty, pretty!  Look at the hip forming 

   already and that wide top line.  Nice width in that

   brisket.  And with all that she's still very feminine.

   MaddaLynn comes from the best udder in our herd. 

   That is REALLY saying something!!  This is her sire's 

   first calf on the ground and there is no 

   disappointment here.  She will be ready to wean at 

   Halloween time.  Until then she will run in our 

   pastures with her mom and friends.

Pictured here at 3 months

Pictured here at 15 months

Pictured here at 27 months